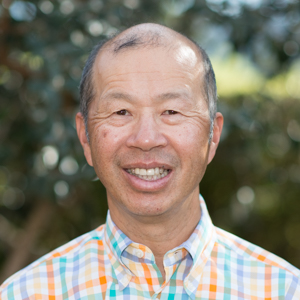 Not much to say about us. I was born and raised in San Francisco on the other side of Chinatown. Attended public schools including Lowell High School which is embroiled in controversy over its merit-based entrance requirement and alleged racism. Lowell was also one of the 44 schools that the school board wanted to rename. James Russell Lowell was a poet and abolitionist but apparently anti-Black and a white supremacist.
Graduated from UC Berkeley but it was a different, perhaps unique time – anti-Vietnam protests; People's Park; Ethnic Studies; Black Panthers; and hippies. To get a sense of the time, here's a link to "The Berkeley Revolution: A digital archive of the East Bay's transformation in the late-1960s & 1970s".
Got married. Worked. Raised kids. Worked more. Retired – sort of. Married again.
I have had the good fortune to be exposed to many fabulous photo opportunities. We live in Carmel Valley which has a wealth of activities, events and places to visit including the Monterey Bay Aquarium, Classic Car Week and Big Sur. The same was true for Lake Tahoe and the Bay Area where we previously lived.
We've travelled both domestically and internationally to Europe, Africa, Asia and South America. Several of our trips were activity-based such as fly fishing in New Zealand and Patagonia or bicycling across Italy. We owned a Roadtrek camper van in which we traveled to most of the major national parks in the Western United States or made up our own themed trips such as the lighthouses of Oregon or the Lewis and Clark Trail.
A couple of special interests of mine are: (1) Porsches and (2) Astronomy. I've had a love affair with Porsches ever since I rode in my cousin's 912 in the 60's. My first air-cooled, rear-engine car was a used 1962 Volkswagen Bug which was followed by a 1967 Corvair Corsa (yes, the car Ralph Nader deemed "Unsafe at Any Speed"). I bought my first Porsche in 1987 right before the market crashed.
I got into astronomy somewhat unintentionally. When I retired, I got to select my company's retirement gift from an online catalog so I chose a modest Celestron telescope and mount. One thing lead to another and at the end I had dual telescopes attached to CCD cameras atop a motorized mount and connected to a computer designed to guide the telescopes and take images of deep space objects.
Hope you enjoy my photographs!